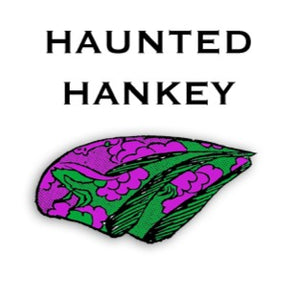 Effect
As you concentrate on the silk, a passing spirit gets caught in the silk and it starts to rise and dance. Try as hard as you can but you can't seem to catch the little phantom. After a while the spirit departs from the silk and the silk falls down lifelessly.
The silk can again be shown freely from both sides. 
Color of Hanky will vary.
Dimensions
 Approximately 18" x 18" (45.72cm x 45.72cm)
Appears in: